2018 年11月1日,这对于大多数申请美国本科的同学来说,是第一轮早申刚刚截止的日期;而对于我们的Richard而言,却是他收获美本梦校——维克森林大学录取通知的一天。
To most of our class of 2019, Nov 1st, 2018 is the Early Decision I deadline for college applications; but to Richard, it is the date he will never forget, because he received his dream offer from Wake Forest University on that day.
学习不仅仅是在课堂,也在生活的每一个角落。多彩协和系列报导的宗旨是通过不同的视角来帮助大家发掘万源个性化、多元化的教育特色。"东方和西方每朝对方迈近一步,它们之间的距离就更近一点,我相信它们终将相遇。"协和教育一直秉承着中西融合之路,"和而不同,协力创新"的理念,致力于培养具有世界胸怀的合格公民。在万源,不仅仅有学术成就,还有多彩多元的人文素养;文韬武略,尽展英姿。人人有才华,期期有精彩!
Learning is far beyond classroom teaching and is intrinsic to our lives. The series of  "Versatile XieHe" reports aim to help discover a diverse life in school education from different perspectives. "Whilst Mr. East and Ms. West move one step towards to each other, the gap between the two will be getting ever smaller, and I believe they would finally meet up." Sticking to the value that "unity in diversity, innovation through collaboration", XieHe is always dedicated to cultivate world citizenship with a great open vision, where east meets west. In Wanyuan, lives are enriched with colorful and versatile elements, which are huge enrichment to the academic achievements. In XieHe, we do have gifted pupils with their fantastic performance.
He is not the type of student who has perfect scores, but he has fresh thoughts and a sharp mind.
He's never shy to share his unique point of view to his favorite audience.
He is true to himself, and courageous enough to reach out and grab hold of his dreams. 
背景介绍Information
四年前的我,和许多孩子一样,喜欢沉浸在我自己的世界里,检索信息,归纳小结,做做白日梦。选择万源美高看中的是她提供给个人更大的自由空间,更多表达自我的教育氛围以及与大学良好的衔接。
Four years ago, I chose SUIS Wanyuan USHS hoping that I would find myself settling into a relatively free and open educational environment and wishing it would prep me well for college. At that time, I was often immersed in my own world: thinking, processing information, and sometimes daydreaming.
协和成长
Years in SUIS Wanyuan USHS
最初的我,定义自己是理科生, 就像我父母期待的一样。然而万源美高丰富的文学的鉴赏和社会学课程,开启了我整个高中时代的"绿野仙踪"。我很快地适应了美式高中的上课方式和课业,注重提升自身能力,关注内心一个个奇思妙想,在努力寻求答案的过程中,感受到更多乐趣。9年级的我,为了一个1分钟演讲,周末睡不着觉,上台全身发抖,稿纸被汗褶皱,到了12年级能用每页少于5个词的幻灯片完成近30分钟的演讲。演讲赋予我更多自信,我的口语、写作表达、思辨能力都因为学校提供的平台而得到了显著的提升。
Four years passed in a flash, and I could had never expected my high school experience could bring me such a transformation. I have to admit that some of my characteristics make me well adapted[F1]  to Wanyuan USHS, a totally new high school learning environment and western teaching methods. My spoken, written and critical thinking abilities have been significantly improved over the past years. Back when I was a freshman, I clearly remember how frustrated I was preparing for a one-minute-speech. I trembled on the stage sweating, struggling to making eye contact with my audience; while now, delivering a 30 minute long speech is smooth sailing for me. I am proud to say that Wanyuan has boosted my confidence and I know I will continue to grow in college.
关注自身成长,更关注社会。我们的课程让我把关注的目光投向社会。我喜欢乘公交车,她们承载了城市的记忆和未来,是上海的缩影。她们的外形和声响,行驶中的动态美和一线员工们组成了公交文化。我喜欢坐在车上观察不同的人,喜欢和司机调度唠家常,我喜欢了解有着截然不同的人的生活。他们给予我很多灵感和快乐。我尤其关注民航市场的发展动向和空难中人为因素。相信两类交通工具会是我一生的爱好。我对于自己兴趣爱好(公交和航空)的投入造就了我,让我在学业上较好地把握感性和理性的平衡,使我可以用专业的方式进行有效沟通,形成自己观念表达自己的见解,学会换位思考。 协和给予的技能与宽广的视野让我对大学继续成长增强了信心。
Before joining Wanyuan USHS, I had no doubt that I was best defined as a science student, just as my parents expected me to be. However, the diverse social studies courses here introduced me to a world which I had never imagined before. To me, it's more interesting to ask and find answers to questions about humanity and society than to solve mathematical problems. SUIS Wanyuan provided me with a perfect platform to fully release my potential and conduct research based on my interests – Public transportation, especially buses and airplanes. I love buses, I think they carry the memories and the future of our city. I like to sit on buses and observe different people; I like to chat with drivers; I like to understand the lives of different people. They give me a lot of inspiration and happiness. For aviation, besides airplane pictures or livery (as every aviation geek is  fascinated about), I pay special attention to the development of the civil aviation market, and the role of human factors in air accidents. I think buses and air-crafts are my lifelong 'loves'. Interestingly, I found that through developing my interests, I have become a better version of myself – rational, open to different opinions but still with my own perspectives, and capable of communicating professionally and effectively.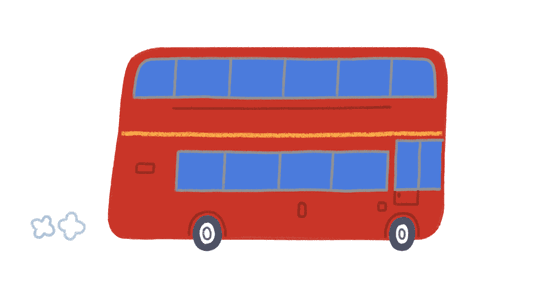 关于大学的申请University Application 
最初我偏向加州系,波士顿这样名气响亮的大型学校总是令人向往的。随着我对美国大学越来越多的了解,我发现自己更喜欢精品类,喜欢文理气息浓厚的学校。这样的学校能有更多的时间和教授同学沟通交流,并有更强的社区感。学习最重要的是明白知识背后的精髓和贯彻生活的能力,我很希望能在大学里有时间做更深入和有价值的学习。虽说小型大学的人数有时只有大的综合类大学的几分之一,但她足够多元化,这样的氛围更有助于学生融入到大学校园生活中。
11年级的圣诞节写完一波公立学校文书后,我便转战Emory University,Bucknell University,Lehigh University等学校的文书。直到暑假,因为我的专业兴趣发生了变化,Wake Forest University (WFU)才再次被我重新考虑。WFU要求写8篇120字的文书,我把这些题目看成日记的练笔,每一篇都十分流畅直接出炉。我相信招生官很看重写内容及如何用短短120字描述一个有深度的事,那就是用我作为独立个体而不被束缚于一个群体的定势思维下,表达自己独立的见解与感悟!我相信过去几年我对于生活的观察和获得的知识足够使我的文书十分真挚、真实。
My dream schools used to be those big top ranked national universities, but the more research I did, the more I preferred smaller size liberal arts-type universities, where professors are more accessible, and classmates know each other, which in turn would result in a stronger sense of community. In my opinion, the most important thing in learning is to understand the essence of knowledge and the ability to carry it into life, so I hope I can have time, besides my study time in the classroom, to do more in-depth and valuable things at college. In terms of the number of students, although smaller-size universities have fewer people, still they have perfect diversity to ensure the well-being of students and a better, blended experience in the school community. I finished up essays for some big public universities quite early, but towards the end of my junior year I narrowed down my school list to smaller sized private universities such as Emory University, Bucknell University and Lehigh University. It wasn't until my last summer vacation, that by chance I read the 8 supplemental essay prompts from Wake Forest University (WFU). I almost instantly fell in love with WFU, and it naturally become my ED school! I treated WFU essays as my diary writing practices. Numerous small stories of things that happened in my life brushed through my mind while I am brainstorming the eight 120-word-essays for WFU. I am confident my observations of life, the experience and knowledge I have gained over the past few years, are enough to make my writing sincere and true. The ability to describe things with depth and with clear intention in such a short discourse is what I believe the admissions officers care about most. Often when writing, I do not confine myself to stereotypical thinking, but rather see myself as an independent individual sharing my own thoughts and reflections with others.
如愿收获的维克森林的offer,是对我,对协和四年最大的肯定。带着协和给我的力量,我相信自己在未来大学4年里,可以勇攀高峰。

祝万源的学弟学妹们突破自己,挑战不可能。
My WFU offer is the best gift to my four years of high school life at SUIS Wanyuan. I wish you all the best of luck in your futures, Be true to yourself, challenge yourself, and don't be afraid to make bold decisions!
Prompt: Describe an instance in which you observed or exhibited "character."